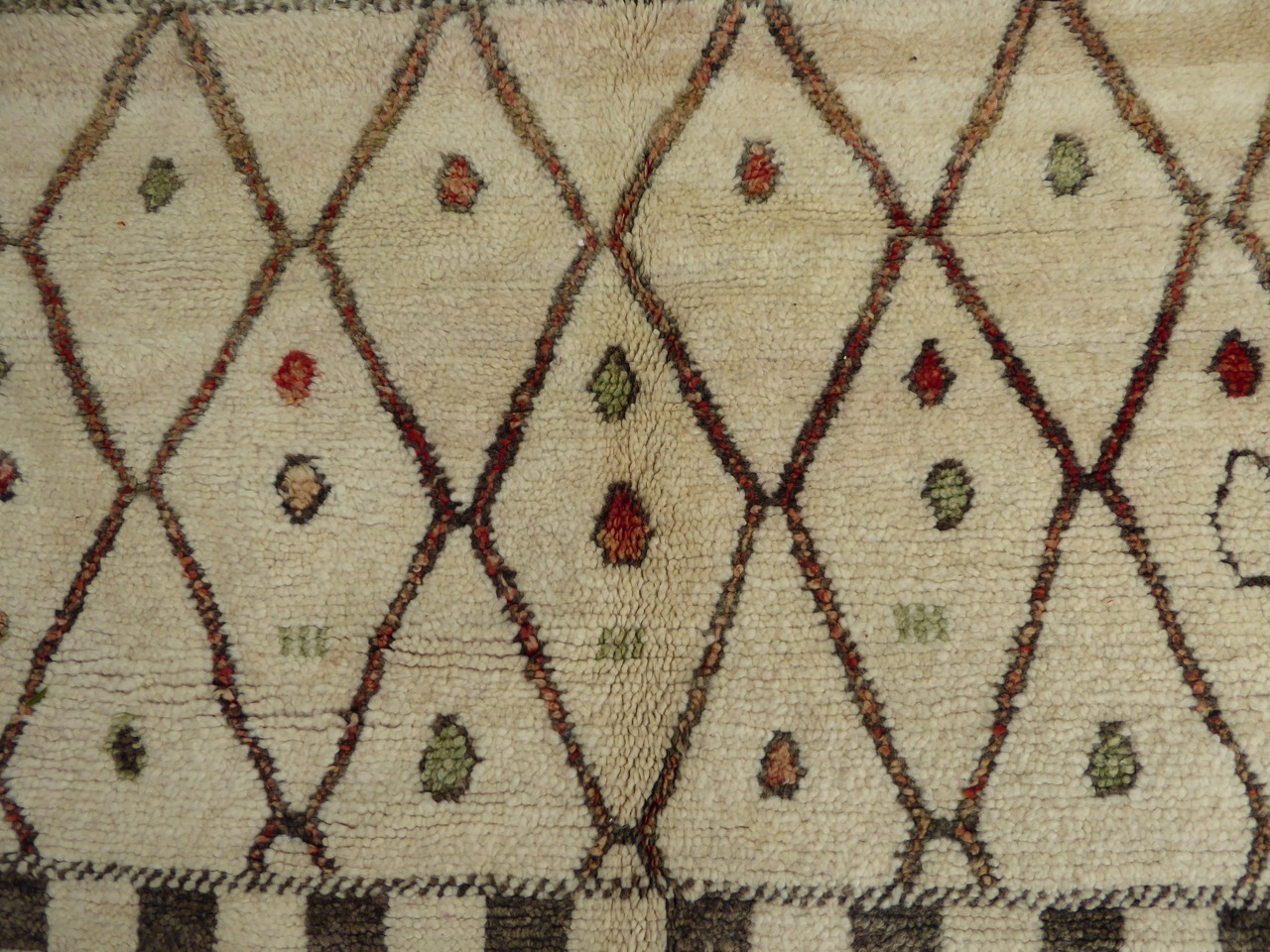 Zemmour 296
An incredibly rare handwoven 1980's Berber rug from the Zemmour tribe in the Middle Atlas Mountains. Zemmour rugs are regarded as amongst the most prestigious along with Beni Ouarains.
Traditionally, Zemmour rugs are red and feature geometric tribal motifs which symbolise the weaver's personal or tribal events or natural life elements. Old pieces are often less intricate in their design to modern Zemmour pieces, which favour more intricate patterns and motifs.
This piece is exceptional in that it is similar to a Beni Ouarain with a natural wool background and geometric design woven in brown, red and sage green. It's very unusual – a real collector's piece.
FREE shipping on all UK orders over £600.
Discount is automatically applied at checkout.
Dimensions
184cm wide x 260cm long
sold out