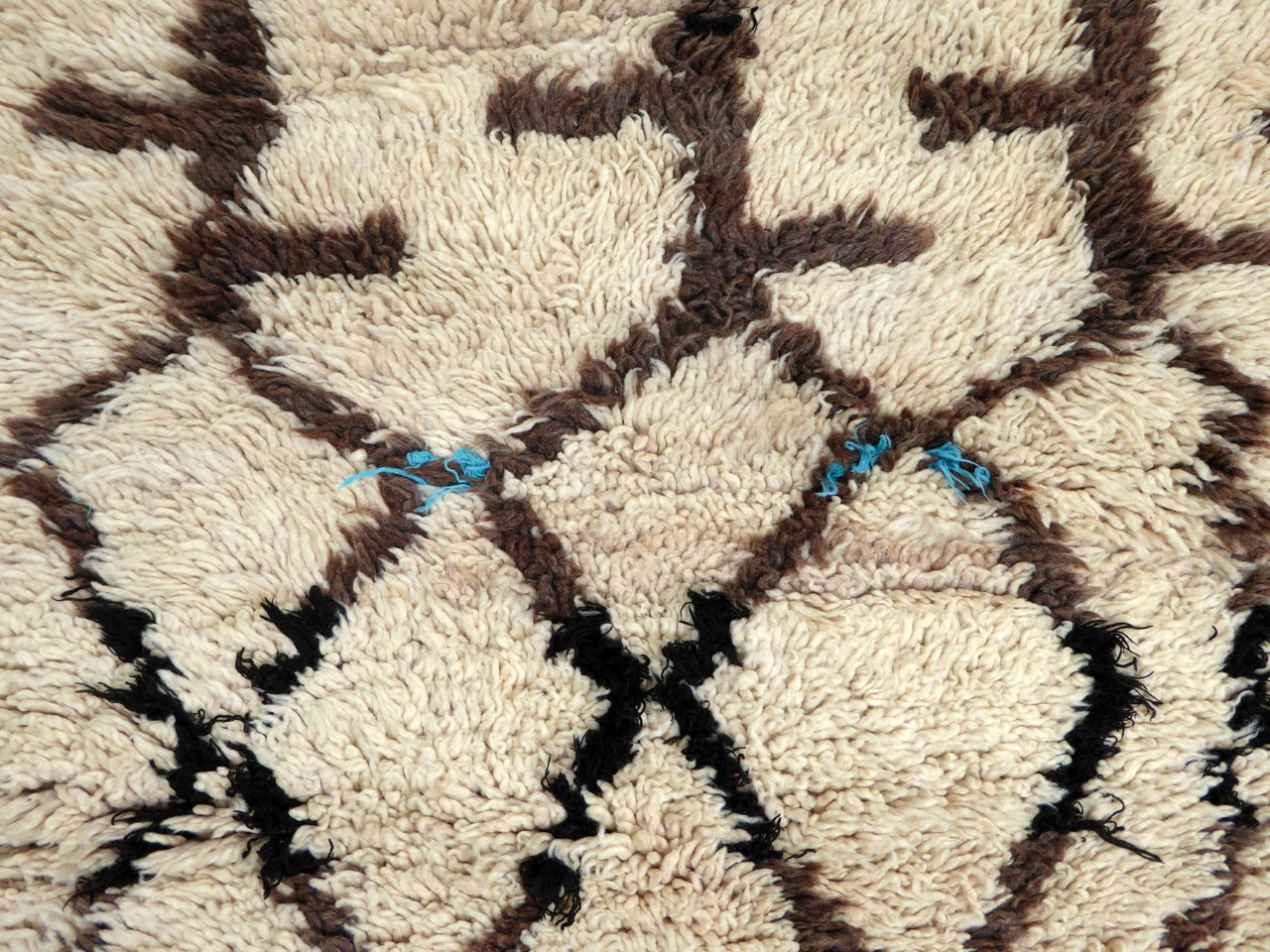 Ait Bou Ichaouen 232
Absolutely stunning 1970's Ait Bou Ichaouen piece, features dusky rose and rich red abstract zigzag pattern on natural wool background. Organic, narrow rectangular proportions, thick pile with tassels, typical characteristics of Berber tribal rugs. Originates from the Ait Bou Ichaouen region, where the Sahara meets the High Atlas Mountains. Boho-luxe.
These striking pieces are from a small Moroccan tribe whose weavings are unlike those found elsewhere. Woven by women of the tribe, they use bold and striking colours and patterns, which reflect an older North African weaving tradition that is now almost entirely lost.
FREE shipping on all UK orders over £600.
Discount is automatically applied at checkout.
Rug Dimensions
155 cm length x 87 cm width
sold out