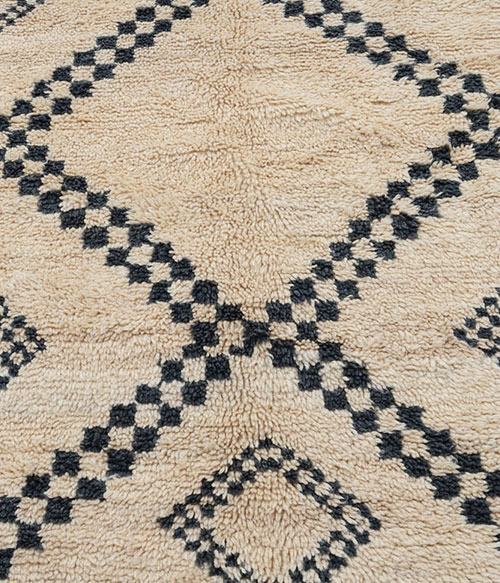 Beni Ouarain 160
A really handsome Beni Ouarain runner with striking geometric zigzag pattern, circa 1990 – 2000*. Incredible quality and very high impact graphic design. Requires a very large space and its a very large runner at just over 4m long.
* Due to the nature of these vintage pieces, which are often Berber family keepsakes, it is not always possible to get specific dates of these earlier pieces.
FREE shipping on all orders over £500.
Enter MAKEMEHAPPY at checkout.
Please contact us for an international shipping quote if your country is not listed as one of our delivery destinations that we sell direct to online.
Rug Dimensions
413 cm length x 194 cm width
sold out